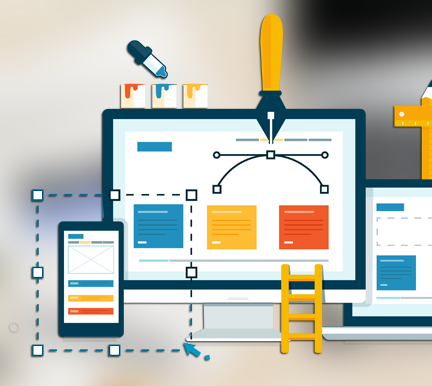 "Our work is the presentation of our capabilities" this was said by Edward Gibbon (a famous Historian) which had a great deal of influence on many people through time including us. Web Designing is a job whose main purpose is to provide your business with a face that is accepted by all. We understand how important your work is and presenting it through the World Wide Web could be considered as the backbone of your business image in front of the world. We have delivered in past with some breath taking and eye catching designs and we are continually striving to improve and meet the requirements of our customers to deliver with something more than they expect.
"We take customer satisfaction as our core responsibility and that is the reason we have earned some valuable customers over time. Our business is not just restricted to some particular region or country as we provide our services all over the world. Any business or individual can contact us through any mean of communication which they feel comfortable with. We understand your business worth and that is the reason we have created a team of some experience developers who would be dealing with all the technical work so that you don't face any issues of any kind in your work. Also we have some young and energetic people who would give your business a new feel with their unique and fresh ideas. We believe in a combination of both experienced and talented young people who would not just understand your business from each and every point but will also deliver more than you are asking for.
t is your individual or business website, so it becomes really important for us to gather all the details which you have in your mind and present it in the most ideal fashion which you have designed in your mind. We have worked in bring your imagination to life with our hard work and your ideas. We also believe in delivering our customers with bug free and tension free web designing from anything. We work with perfection like we are working for our very personal project and this attitude has lead to a 100% customer satisfaction rate.